Specialising in custom-made kitchen Islands
Bespoke Kitchen Islands
Our custom-made free-standing kitchen Islands are designed to take centre stage in your home. A bespoke kitchen island epitomises luxury and provides a central hub for informal dining and entertaining.
Each bespoke kitchen Island we lovingly craft is designed for functionality and beauty. At Portland Country Life, we take the time to listen to your needs and understand your vision, and we even put forward inspiring ideas to help you realise your dream centrepiece.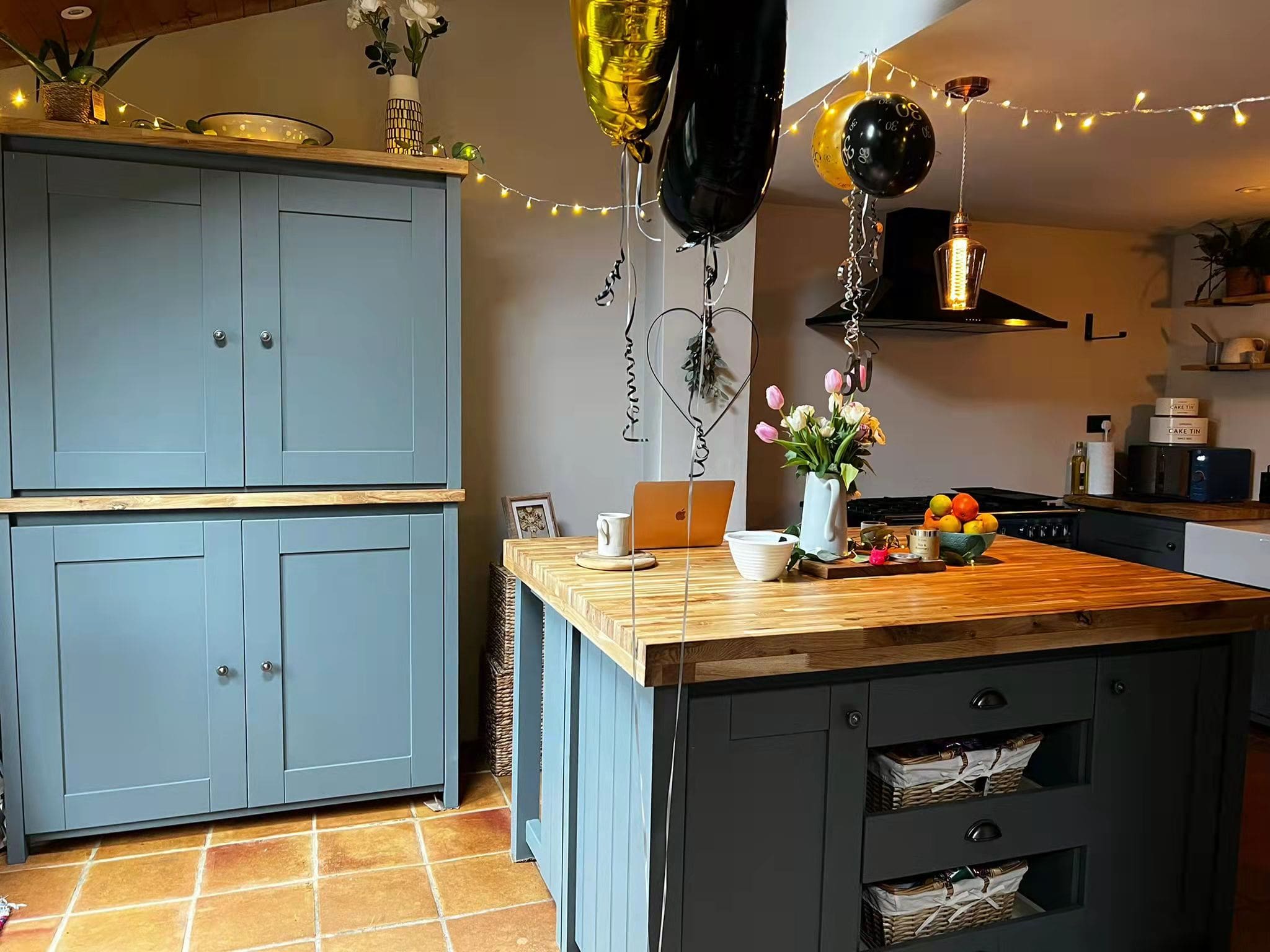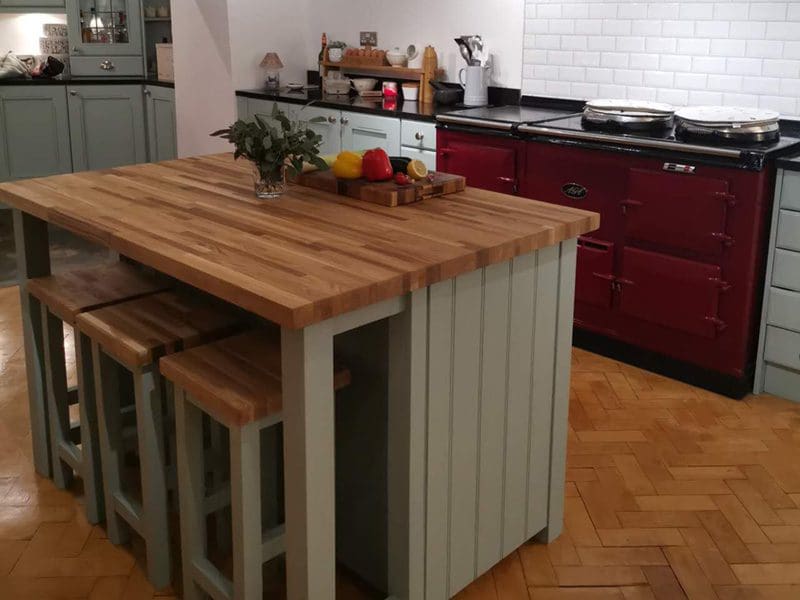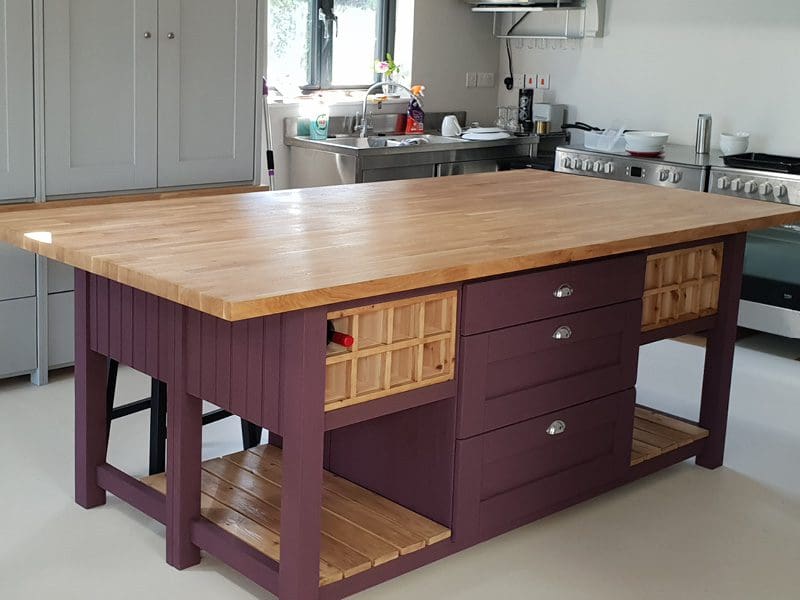 Unique To You
Custom-made Central Hub
We understand that it's not every day you get to create your perfect centrepiece.
That's why our experts will guide you through this exciting time, helping and advising you every step of the way.
Each project starts with an in-depth conversation.
Here, we will listen to your ideas and help you identify your needs. Our designers will present solutions to problems and add a spark of inspiration.
We'll talk about storage, functionality, and seating. With the closest attention to detail, we discuss everything needed to create a versatile and multifunctional feature for your home.
Once our team clearly understands your vision, they will bring all the elements together and present your bespoke design.
Throughout the process, we will work closely with you and guide you through the designs, making changes and alterations as you suggest.
If you have architects' drawings, we are more than happy to work to these.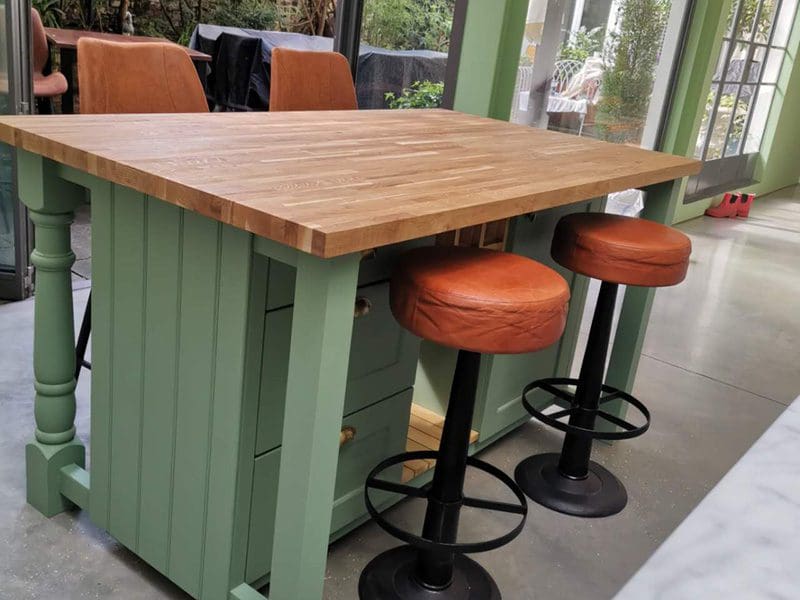 Kitchen Islands With Seating
Kitchen islands with seating are one of the most popular designs.
An island with seating provides a centre point for socialising and informal dining.
However, incorporating seating into an island requires careful consideration of various details. For instance, standard worktop heights may not be suitable for comfortable seating on stools or chairs. To address this, we utilise our expertise and extensive knowledge to create a comfortable and practical space.
Whether you prefer an oval kitchen island with seating, a split-level design, or glass overlays, we work closely with you to ensure the perfect match in terms of style and size. Our experience and insights play a crucial role in handling these finer details effectively.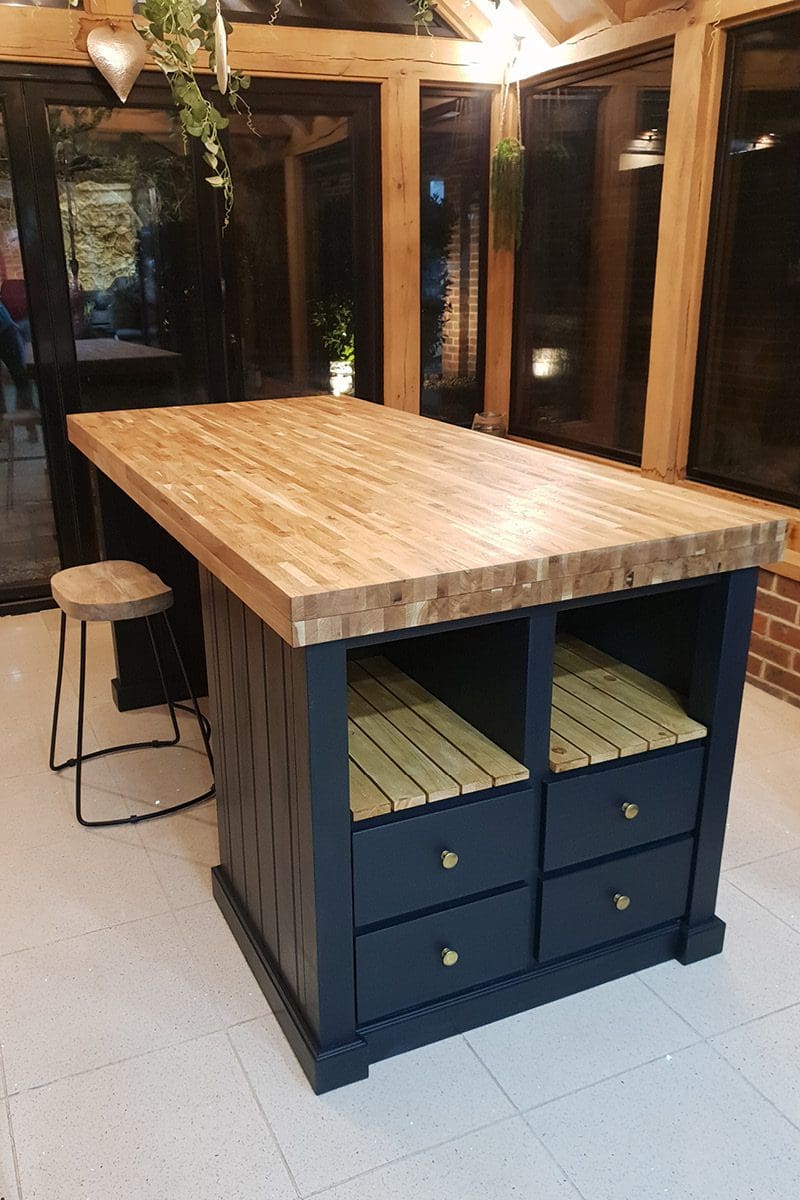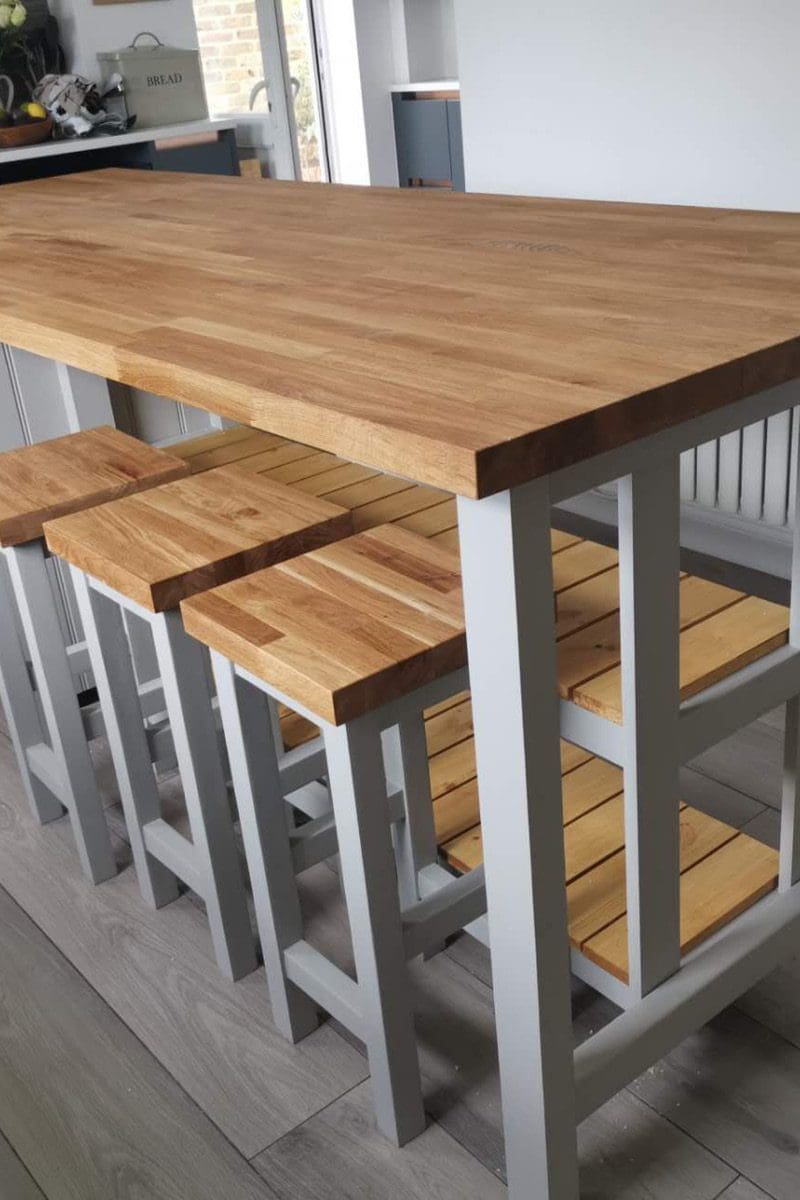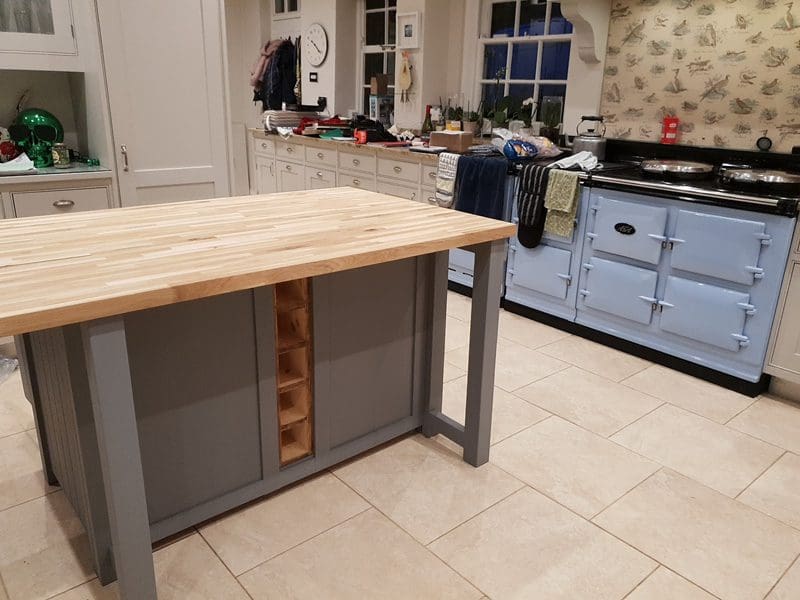 If you are lucky enough to have the space, there are many design options for a central island in your kitchen. We have designed and installed countless kitchen islands in numinous styles and configurations. Our experts can offer suggestions and ideas for kitchen island designs. Every project is unique, and we undertake each commission with love and care. Our designers know the latest trends and how to incorporate maximum storage and stylish seating into your project.
Kitchen Island Styles
Our expertise lies in tailoring your kitchen island to suit your specific needs. Nevertheless, having a fundamental concept in mind is beneficial. Hence, we've compiled a selection of our most sought-after designs. We can customise each design to align with your preferences. The prices listed are for the standard format and are subject to change if the project goes down the bespoke route.