Finishing Off Your Design
We offer a range of finishing touches all designed to help make your new furniture truly unique. From clever storage solutions, striking handles, and distinctive worksurfaces, all of which work together to personalise your new piece according to your individual tastes and requirements.
Our nifty storage solutions create beautiful and practical spaces. Whether it be a hidden drawer, pull-out bin, basket drawers, or crates, we will help you make the most of your hidden space. Maximising storage options is just an essential element in the design of your kitchen island.
Selecting the right worksurfaces is essential for creating a kitchen island that looks great and suits your needs.
Our collection of worktops offers something for every taste and a wide variety of materials.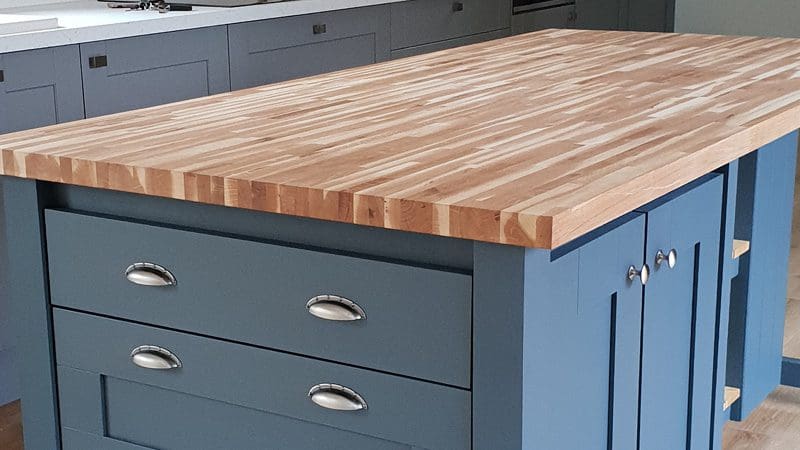 Choosing the perfect kitchen handles helps add your personality and flair to your design, whether you choose one style or mix it up with several!
Our extensive handle collection offers something for every style and taste, whether strong and structured, simple and contemporary, elegant and characterful, or full of exciting texture.
Our diverse collection of knobs and handles ranges from pewter to bright brass or matt black and even ceramic. We can even fit your own handles if you prefer.
A unique and fitted storage solution, offering a level of practicality for storage whilst keeping the space open. This idea works seamlessly in classic kitchen designs.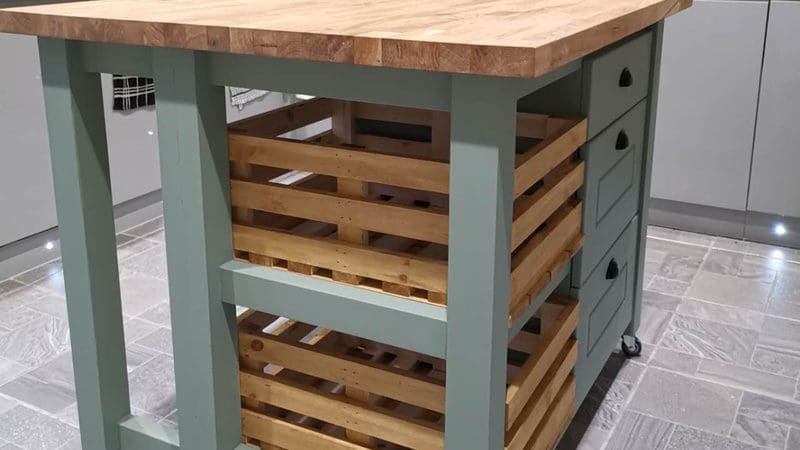 A great and practical addition to a freestanding island unit. With a moveable and repositionable unit this offers a great degree of versatility in the kitchen. From additional worktop space as and when needed to extending eating spaces when dining, this option can revolutionise how you use your kitchen.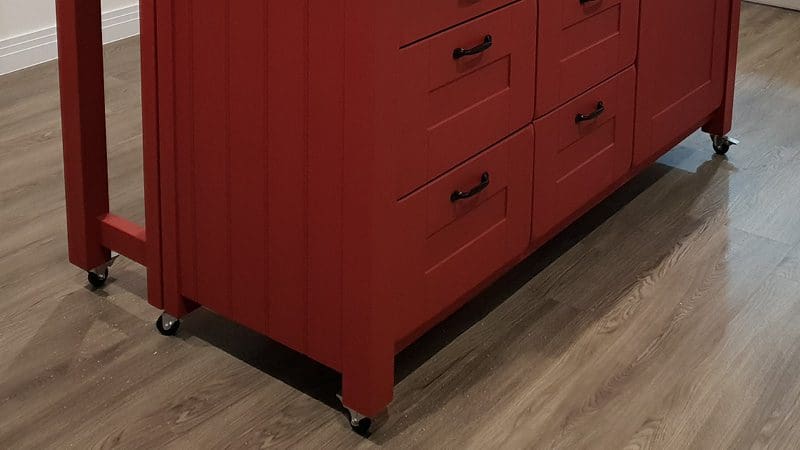 These secret drawers are a great way to keep larger drawers or cupboards neat and tidy on the inside. They are fantastic for storing all the small elements essential in your kitchen with the added benefit of not clutering the frontage of your kitchen with multiple drawers giving a cleaner look.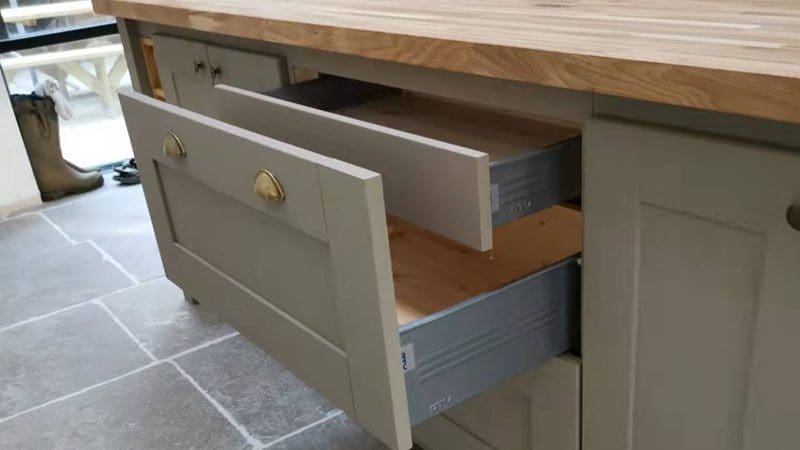 Removalable fitted baskets are a great rustic added option to help keep your drawers neat and tidy. The added benefit being the content can easisily be removed and replaced or swapped with other drawers.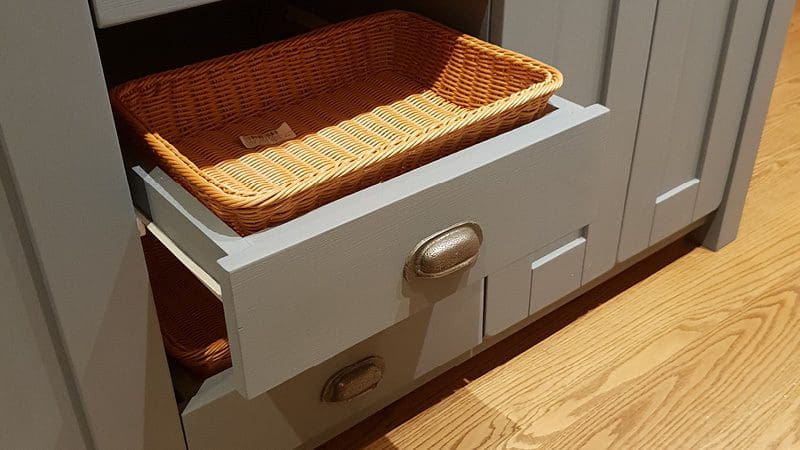 A brilliant space saving option for those who yearn for extra worktop space, or additional table space but don't have the area for it to be there permenantly. This option gives you that much needed worktop or table as and when you need it, then just fold it neatly away.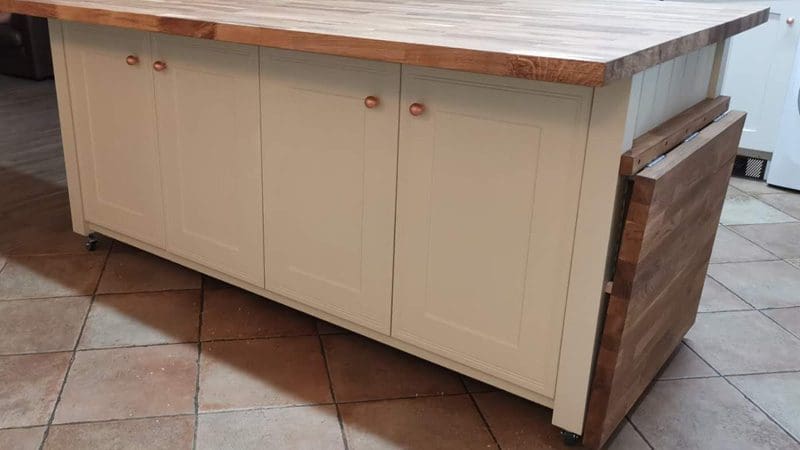 Bins are an essential part of any kichen, so being able to store them away out of sight is a must. Hidden pull out bin storage keeps your rubbish and recycling out of sight whilst keeping the practicality of having them close by withouot cluttering up your kitchen.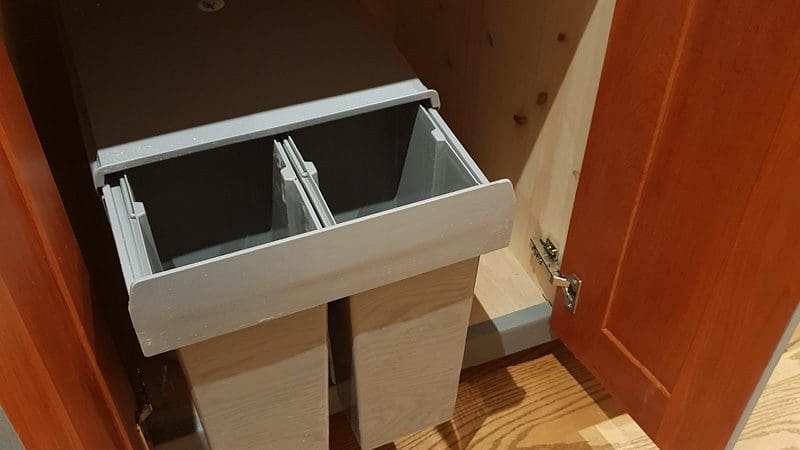 A highly beneficial addition to any kitchen island. You will always need somewhere to store your towels and cloths, this added extra gives your towel and tea towel a place to live to help keep your kitchen neat and tidy whilst keeping it highly practical as they will always be in reach.