custom-made doggie furniture
Bespoke
Dog Furniture
For dog owners, there is nothing more important than keeping our faithful friends at the heart of family life. However, having them close in a busy kitchen or when entertaining is not always practical. The Portland Country Life range of custom-made dog furniture provides the perfect solution.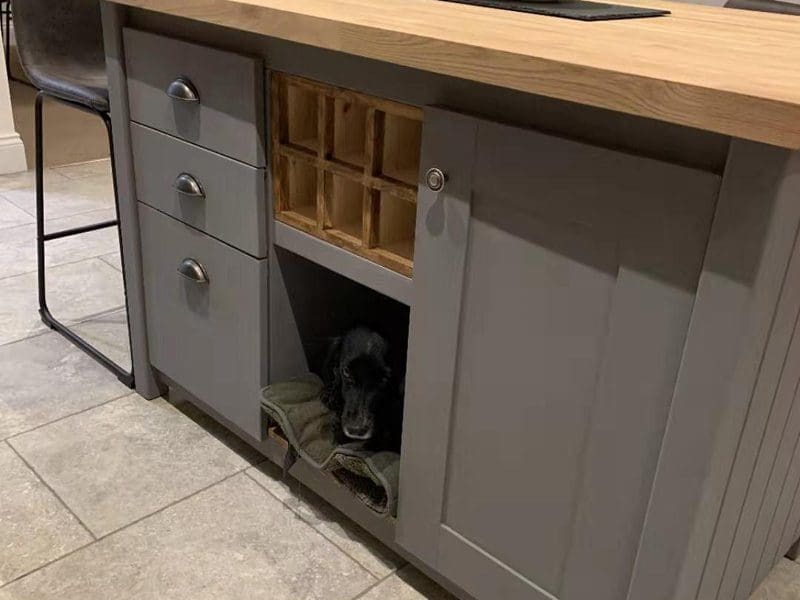 Unique For your Cherished Pet
Luxury Doggie Furniture
Our range of luxury dog furniture provides a stylish and practical space for your beloved dog. Handcrafted with meticulous attention to detail, we design and manufacture dog furniture that will sit comfortably alongside your existing home decor. Each item is bespoke and created using the same high-quality materials and techniques we use to produce our custom-made kitchen islands and free-standing furniture.